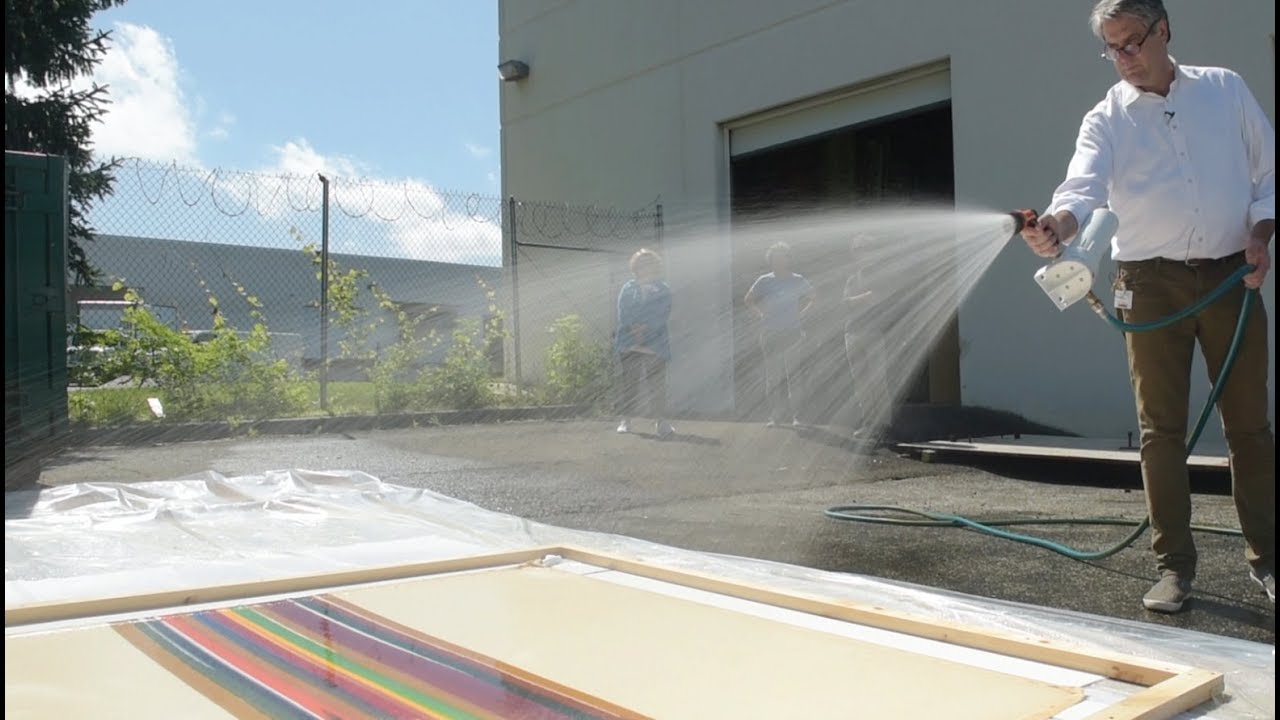 "It's pretty shocking to see a garden hose—although it's filtered water!—being sprayed onto a painting." —Holly Kreuger, conservator
When the Fine Arts Museums of San Francisco acquired "No. 11" (1961) by Morris Louis, they were pleased but also aware that the large Color Field painting was overdue for a cleaning. That was especially true because of the unique vulnerabilities inherent to Color Field paintings. Essentially, since the canvas is unprimed, the bare fabric is extremely vulnerable to degradation.
The solution? A sunbath and a spritz. Have a look at this charming video to see how a little sunlight and hydration can rejuvenate anyone and some paintings.