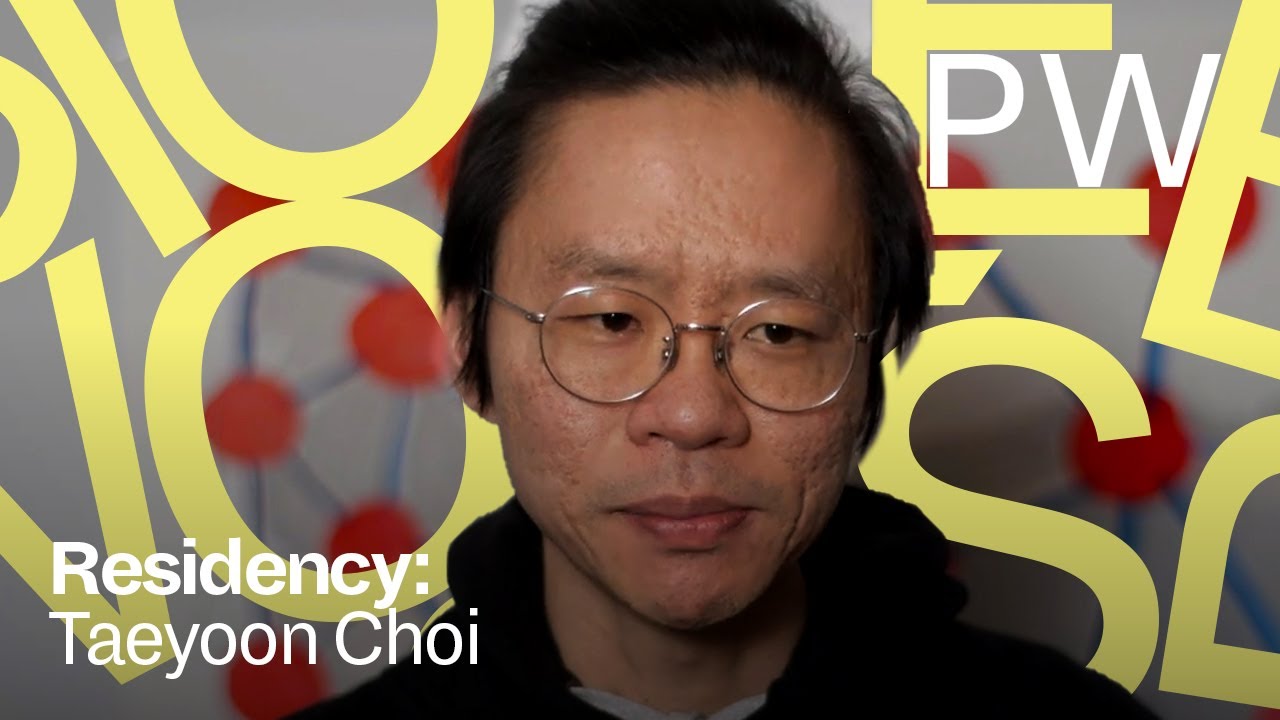 "My relationship to technology is about intimacy – finding the relationship between objects and ideas and metaphors." —Taeyoon Choi
Artist Taeyoon Choi was born in the United States in 1982 and grew up in South Korea. He is an artist, educator, and activist, and in 2013 was the co-founder of School for Poetic Computation in New York City. His practice involves performance, electronics, paintings, and installations that form the basis for storytelling to explore the connection between race, gender, disability, and environment. Recently, Choi gave a lecture and performance at the Whitney on his Distributed Web of Care project, an initiative to "code to care and code carefully." Later this year, the project will culminate in a performance to build a personal, physical internet between 150 performers.
This past winter of 2019, Choi was an artist/technologist in residence at Pioneer Works in Red Hook Brooklyn, who produced this video about him and his work.